Calendario Detallado de Primaria 2020 (Spanish Daily Schedule)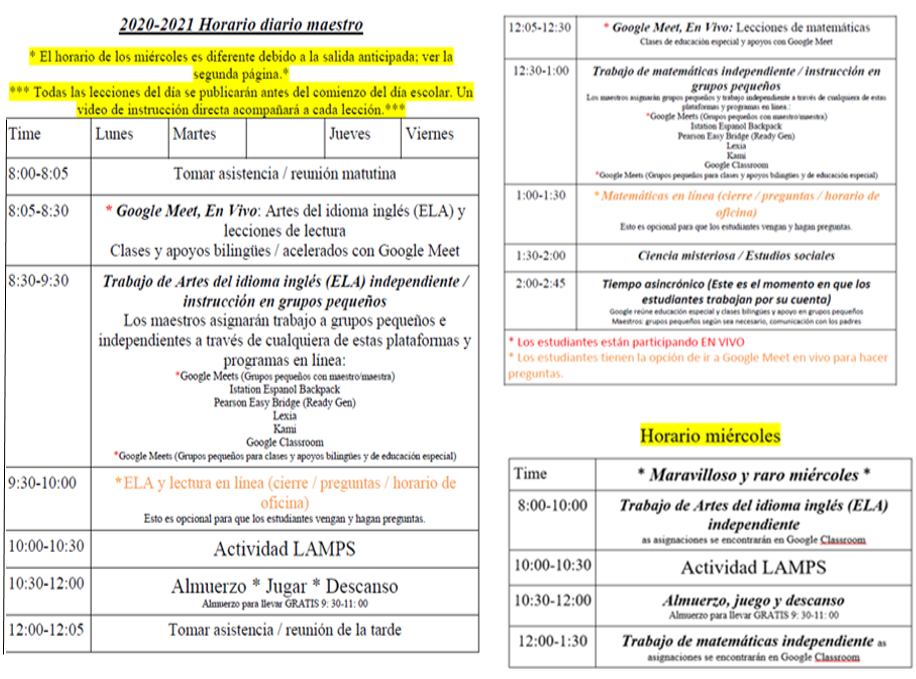 Good morning! Please see CMS's Elementary Daily Schedule! Have a BLESSED day!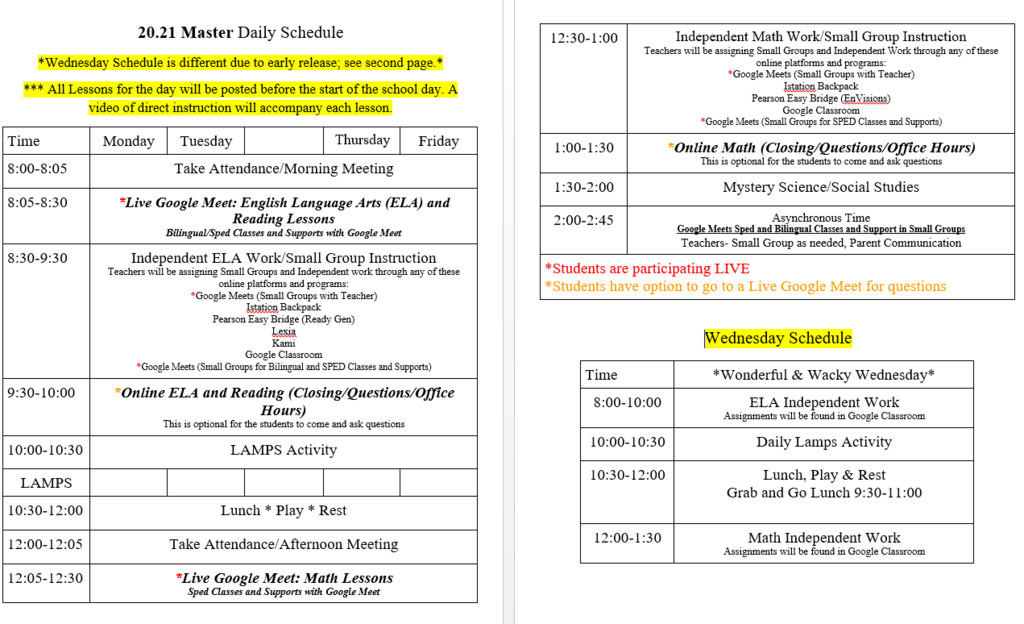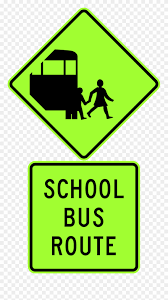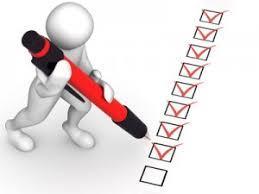 Come by Sunset, Monday-Friday from 9:30-11:00 am for a Grab & Go Breakfast/Lunch! (Not serving Sept. 7)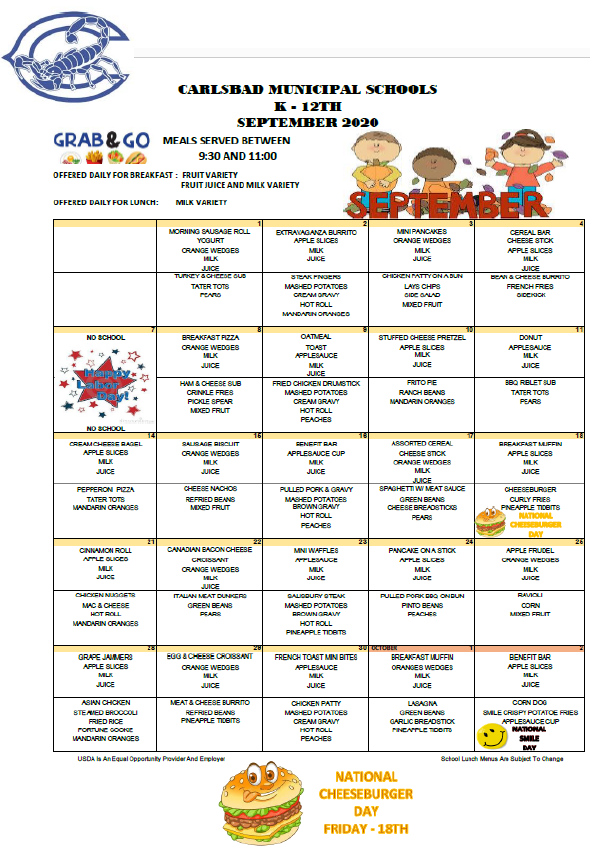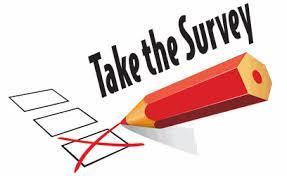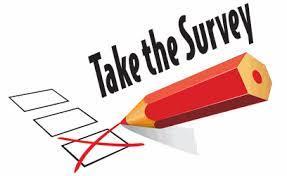 Do you need help logging in? Give us a call at 575-234-3315, or try these steps! :)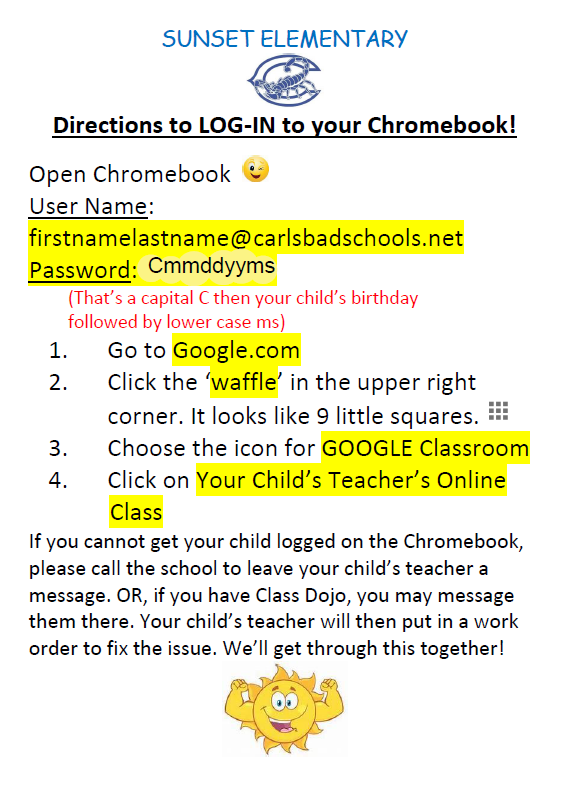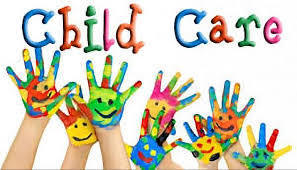 ​Reminder to Parents About Immunizations The CDC and the American Academy of Pediatrics (AAP) recommend every child continue to receive routine vaccinations during the COVID-19 outbreak. NOTE: School vaccine requirements are still in force if students are enrolled in online studies, home schooling or other adaptations due to COVID. It is unlawful for any student to enroll to school unless the student is immunized or otherwise properly exempted.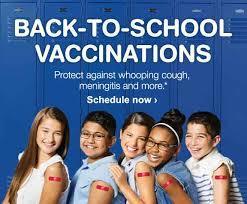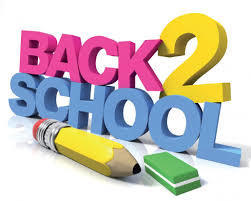 Sunset's Virtual Open House!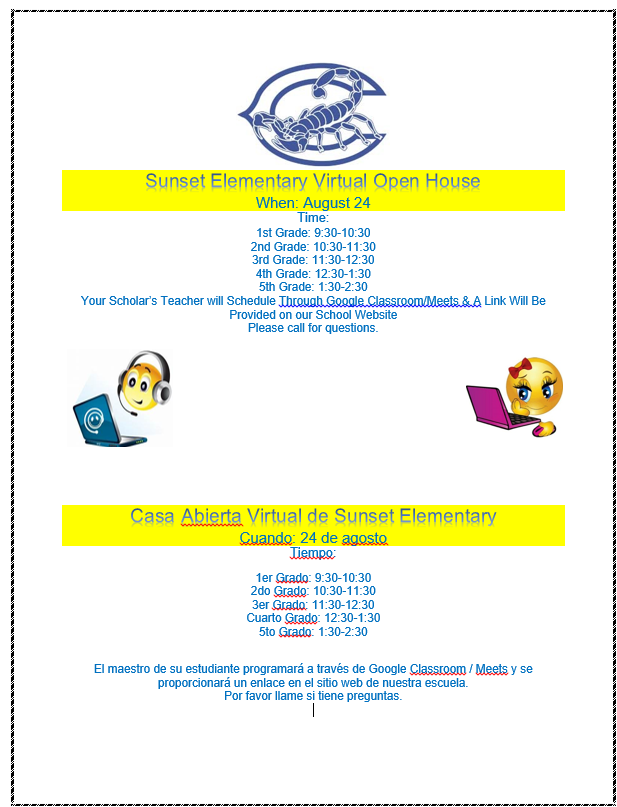 Sunset's Meet the Teacher Drive-Through! In one week! Please try to come by!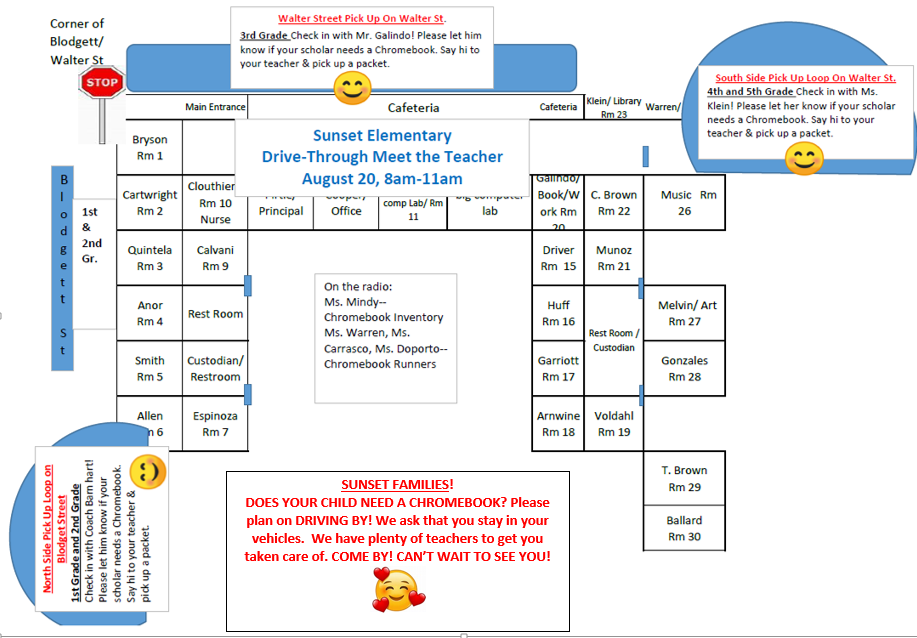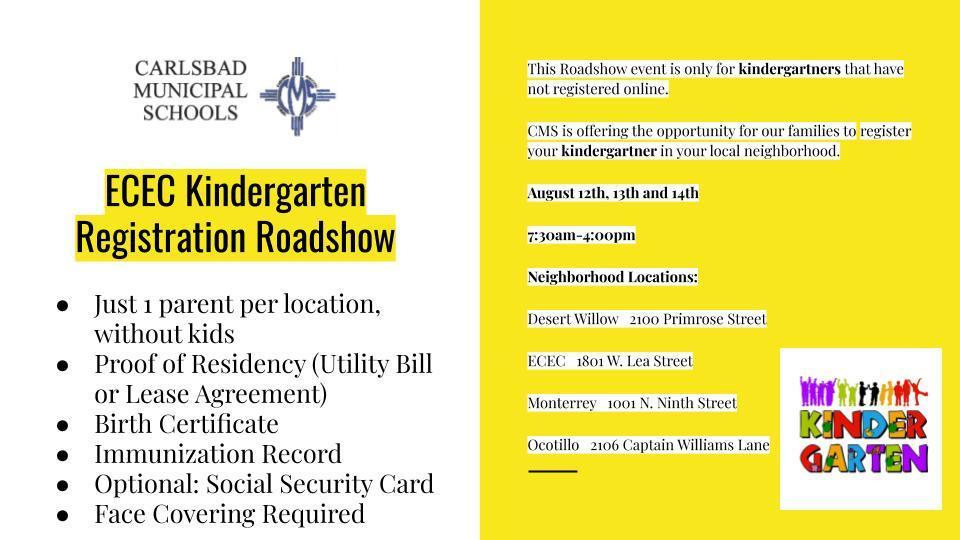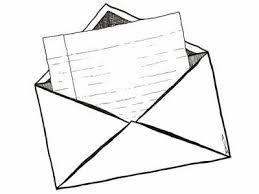 Do you have questions about school reopening? Click to read the FAQ's updated 7/23/2020.
https://5il.co/il85